I have always felt a fascination with Nature – the art residing so profoundly in the science. Wherever I go, I find trails, often alongside a river. This is where I think, find inspiration, find peace and breathe. Rise Naturopathic grew out of my heartfelt passion for helping others find the same sense of complete mind and body wellness I feel when connected to the natural environment.
In preparation for my medical training at the Canadian College of Naturopathic Medicine, I began my formal education at the University of Guelph with an Honours Undergraduate degree in Human Kinetics. I completed a year of University coursework in Psychology and, aware of my desire to become a lifelong educator, earned a Bachelor of Education in 2010.
Thanks to my deep-rooted passion for global health and traditional healing in other cultures, I have spent many years engaged in volunteerism and work abroad. I spent over two years living and working across Asia and Africa in education and healthcare settings. This led me to further studies, earning a Masters degree in Globalization Studies from McMaster University. While at CCNM years later, I had the opportunity to participate in various medical brigades to Haiti as well as to Nicaragua, with organizations Naturopaths Without Borders and Natural Doctors International, respectively. Both were incredibly instructive, humbling and meaningful experiences that are tightly woven into my personal philosophies on the practice of Naturopathic Medicine.
I believe the key to long lasting wellness is held within each one of us. In my practice as a Naturopathic Doctor, I will help you to remove the obstacles that have kept you from feeling your best as well as to offer you natural ways to optimize every aspect of your health. I work with you one-on-one to try to get to the root cause of your concern and create an individualized treatment plan suited to your specific goals and needs. It is my life's work to help you to come back to the mind-body-spirit wellness you desire and deserve.
Aside from my work as an ND, I am also a lifelong yogi (RYT 200) and creator of natural product line Holler & Howl.
Join me…It's time for you to RISE!
2014
CAP HAITIEN, HAITI
Taking a break from physical exams at the medical clinic, with a young doctor to be (photo courtesy of Ana Candia – 2014)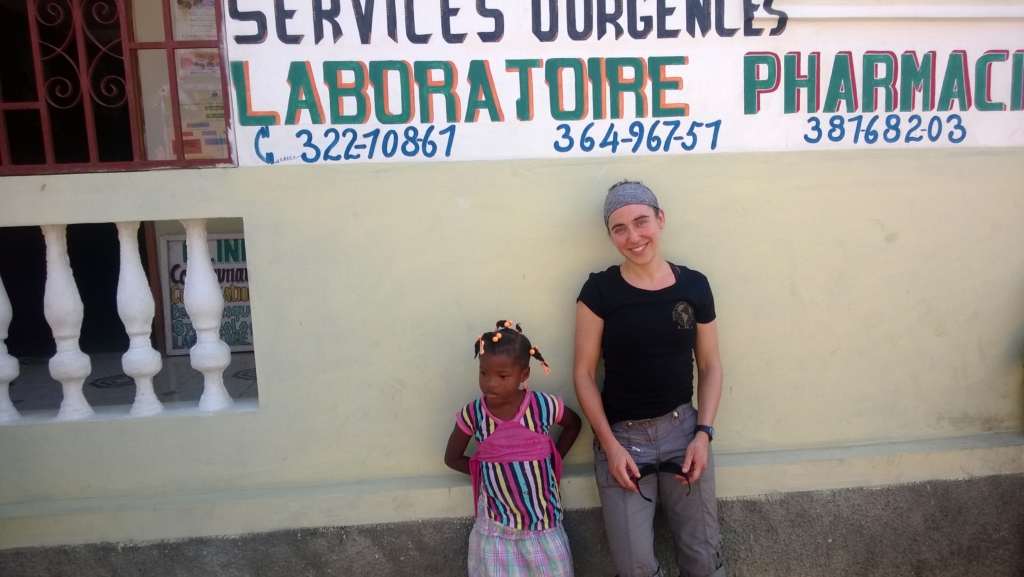 2015
CAP HAITIEN HAITI
Counting out supplement pills into small bags for patients to take home following their visit
(photo courtesy of Sean X Hesler, Naturopaths Without Borders – 2015)
Teaching postural exercises for the prevention of tension headaches, muscle pain and stiffness so frequently a chief concern for Haitians.
(photo courtesy of Sean X Hesler, Naturopaths Without Borders – 2015)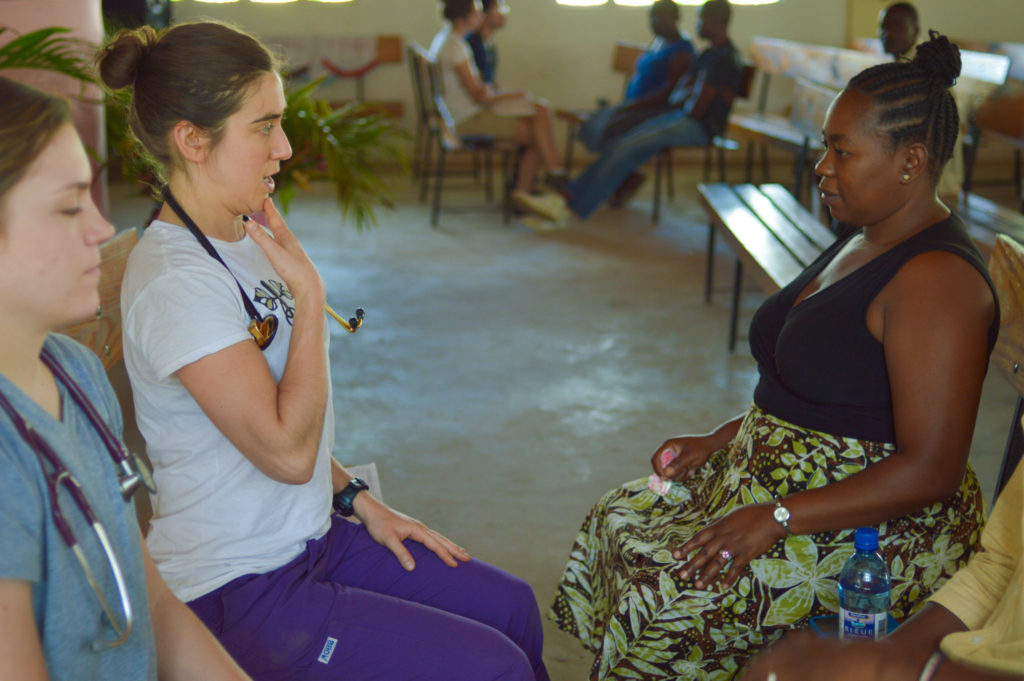 2016
OMETEPE, NICARAGUA
Natural Doctors International – the integrative clinic on Ometepe Island
(photo courtesy of Ana Candia – 2016)
Ready for shift at the NDI clinic; a long list of patients awaits
(photo courtesy of Ana Candia – 2016)
Dr. Dawson overlooking the careful preparation of a B12 injection for a fatigued patient with deficiency
(photo courtesy of Ana Candia – 2016)